Circle Forward is an evolving system for collaborative governance integrating practical frameworks, structures, and decision-making tools grounded in the Principle of Consent.
FREE Circle Forward Starter Kit
Your  Circle Forward Starter Kit is five easy steps designed to orient you to the power of collaborative governance based on the Principle of Consent and to provide you with simple and elegant tools that you can use immediately.
We offer all of these resources indivudally and you may also like to download the complete Starter Kit at once. 
We encourage you to adopt an attitude of curiosity and experimentation, and contact us when you want support!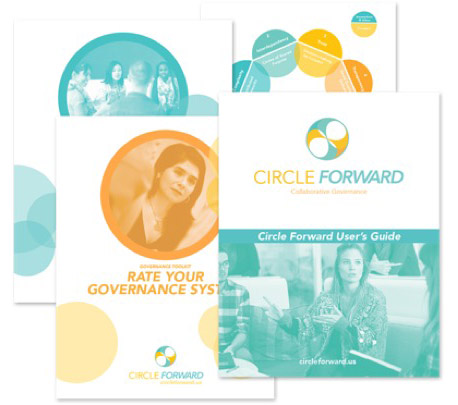 Download the Complete Starter Kit – FREE