Try Using Rounds for More Engaging Meetings
Including all voices – and more specifically, not ignoring the voices of people who express objections – is key to operationalizing equity. In meetings, it's very easy for the people who speak first and often to be the people whose voice is heard at all.
Here is a very simple, yet powerful, technique to create more engagement and participation in your next meeting. You may be surprised by how well it works!
First:
Download and Read Rounds: A Simple Technique for More Engaging Meetings
Next:
Watch this video: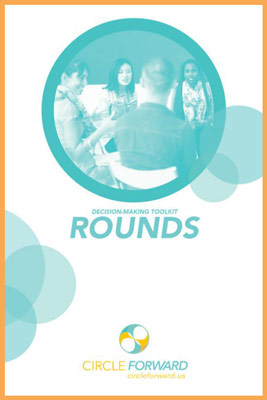 Rounds: A Simple Technique for More Engaging Meetings
Free PDF