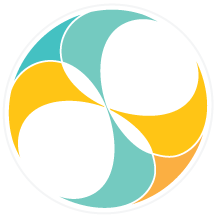 Become the architect of your own
collaborative governance

system.

Governance is contextual, so we bring

the latest research and our own hard-won experience into your space.
Professional Facilitation
Groups have their own rhythms of meeting together, to engage in shared dialogue, critical thinking, and planning. At times, groups will benefit from hiring skilled facilitators, either because of the complexity of what needs to be accomplished or because everyone wants to be able to participate fully.
We facilitate virtual and in-person meetings, small and large groups, single or multi-day retreats, and short- and long-term processes (over a number of sessions), using a wide range of inclusive and participatory process tools and techniques.
We co-design agendas with your team to meet your objectives. These may include exploration of crucial conversations around systems dynamics, vision, strategy, planning, equity, dialogue and discovery, decision-making, conflict transformation, crisis to opportunity, and/or culture change.
Collaborative Governance
Co-Design
You might call it a coalition, network, alliance, collective impact, cooperative, colab, or something else. You're leading an initiative that was formed because a wide range of people, organizations, agencies, institutions, and networks, at multiple levels, across jurisdictions, sectors, and cultures who were faced with complex, "wicked problems" recognized that their work was interdependent.
You now find yourself in long-term collaboration with others who have diverging, and sometimes conflicting, perceptions and strategies about issues. You commonly find these collaboration spaces are dominated by incredible cognitive, strategic, and institutional complexities, as well as power dynamics that are difficult to openly name.
You cannot afford to waste time, money, and resources because of a lack of clarity or an unsuitable approach to collaborative governance.
Tell Me More
If you are responsible for convening or acting as the "backbone" for a complex initiative, you probably see the need for a whole new set of practices and skills around decision-making, power relationships, leadership roles, strategy, setting agreements, communication, coordination, and measurement, because your work is complex, and not merely complicated. You want to learn from what others have tried, and at the same time, your governance systems have to fit your unique context(s).
For initiatives that are ready to operationalize their values, not just by what they do, but how they do everything: we support you to design your own culturally relevant and context-specific governance systems.
This is not a pre-packaged, step-by-step training, nor is it a simple linear process.
This is a holistic approach and dedicated investment for your team to codify your leadership and practices, polices, and structures to address 8 fundamental Governance Design Issues for network governance, with the principle of consent as the basis for decision-making. We coach your leadership to navigate the complexities of collaboration in diverse, naturally non-hierarchical spaces.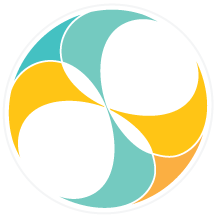 Your context is unique.
The following descriptions are to give you ideas about how we can partner,
and we will work with your team to design an approach that fits your circumstances and needs.
Network Governance ASSESSMENTS
How do leaders move from ambiguity, confusion, or lack of clarity about their governance systems, to having a shared understanding of what these are now and the next step priorities for governance design?
We conduct a shared appreciative inquiry / assessment into what's working in your governance systems using the Network Governance Design Canvas, in conjunction with an honest look at pain points in the governance/ decision making structures and processes. We coach your team as they reflect on themes and possibilities and distill priorities.
Learning and facilitating Consent-based Decision-making
Who decides about direction and action, and how do they decide? Decision-making is a gateway into the rest of governance. All the other governance processes and structures are decided upon.
There is no one process for deciding by consent.Consent is a principle for decision-making that aligns with and amplifies other principles that activate a fuller humanity, like inclusion, transparency, equity, dignity, belonging, love, justice, accountability, trust, and forward momentum. Work cultures that orient toward consensus find consent to be a breakthrough.
Tell Me More
Introduction to Consent webinar:
A two-hour interactive, online workshop to:
Introduce how the principle of consent helps organizations and networks navigate the sweet spot between equity, transparency and forward momentum.
Provide an overview of how using the principle of consent and the range of tolerance framework reveals blind spots, addresses power, and builds trust.
Learn and play with some of the basic tools and elements of decision-making by consent – to use both within meetings and without meetings.
More information about the Introduction to Consent webinar.
The Consent Breakthrough:
Using the Principle of Consent for decision-making helps networks navigate the sweet spot between equity, transparency and forward momentum.
This lively and engaging workshop will deliver skills, tools, and practices for full and equitable participation in decision-making.
STRATEGIC DIRECTION and Systems Mapping
Governing includes the processes and leadership to navigate toward a purpose.
Without clear purpose and value propositions, collaborations can turn chaotic or fall apart.
We help your team to sense into and shape the strategic frameworks that will serve as useful touchstones and to find coherence as an initiative on achieving what no one person or organization could achieve alone. We do this through our facilitation packages and through systems mapping processes in collaboration with our partners at Team Earth. We help you codify your tools and processes for emergent strategy, and for decentralized teams to communicate and coordinate as parts of a coherent whole.
Using Evidence and Learning to Inform Strategy
Good governance design includes systems for gathering and integrating feedback and evidence, as strategies emerge and are put into practice. It includes rhythms of reflection and learning, that tune and refine strategies, so your team can adapt to complex and changing conditions.
At the same time, what we understand as evidence and how we make space for learning are fraught with equity issues and power dynamics.
Governance is a key leverage for shaping the dynamics of power. We help you integrate multiple "ways of knowing" into the design of your evaluation systems, transforming the understanding of what is possible, what is good strategy, and how to approach the work.
Visualizing and Co-Designing an ADAPTIVE Structure
A common issue in collaborative governance systems is lack of transparency about who is doing what and where decisions are made. In hierarchical organizations, there is usually a hierarchical chart that helps people visualize and understand who makes which decisions and how power flows.
Collaborative governance structures need a "non-hierarchical chart" and Governance Map for the same reasons. But structures in dynamic environments are not static, and need to be set up to evolve as initiatives develop.
We support your team to "make the invisible visible." We start by naming and visualizing the structures that are currently in place, so they can be explicit and easily understood. We coach you to "see" the possibilities for the next iteration of "just enough structure," that will support equity, shared leadership, and transparency. We help you make decisions about communication and engagement platforms that bring decentralized structures to life.
If you'd like to know more about how your organization can cultivate a culture of Consent, contact us.
We'd love to hear about your work.