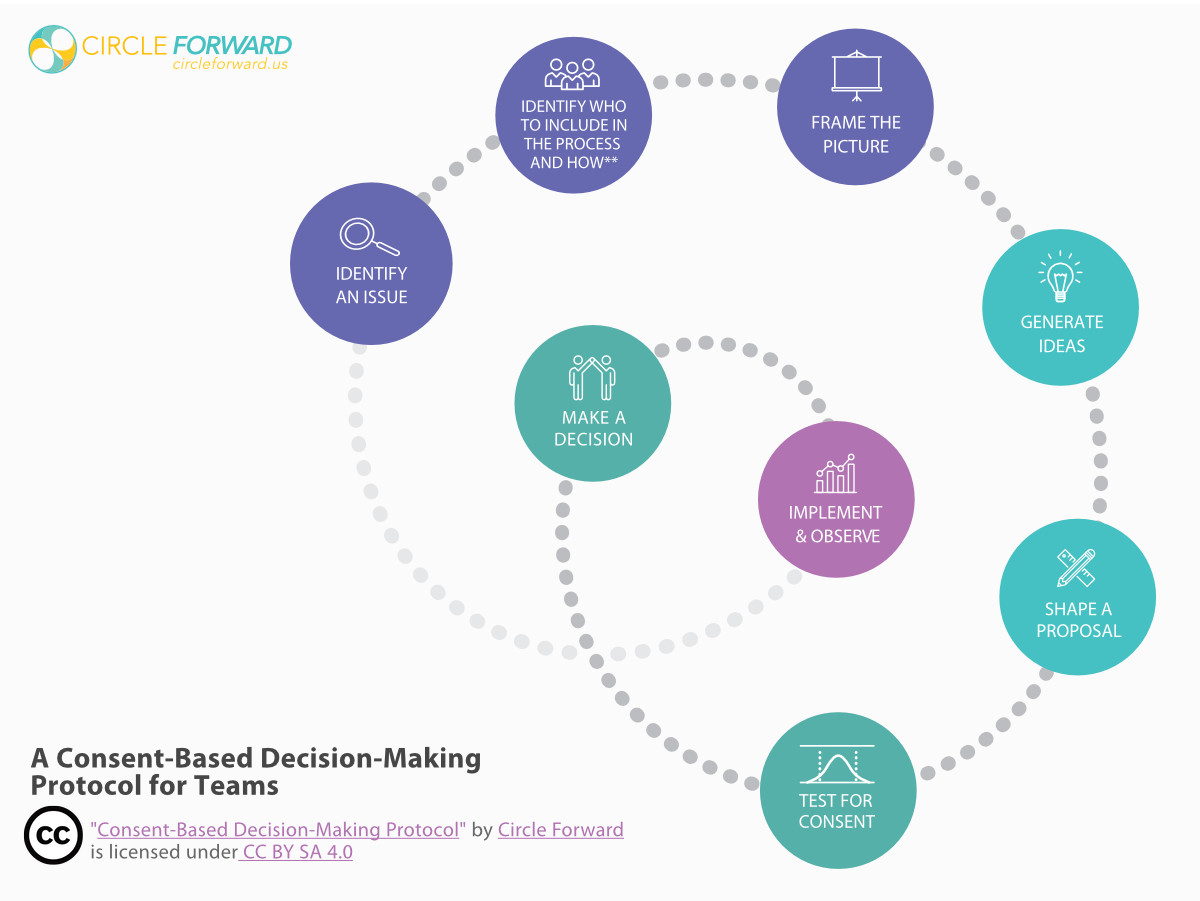 Use this values-driven, dynamic tool to clarify decision-making practices and sustain a culture that honors equity and shares power.
This protocol can be used in different ways at different times. Some decisions are far-reaching and need very involved processes for engagement.
Other times, decisions have much lower impact, and the steps can be more informal.