Circle Forward embraces whole-heartedly The Equity Manifesto including PolicyLink's invitation to "use it, share it, and reflect on it in your lives, your work and your struggle".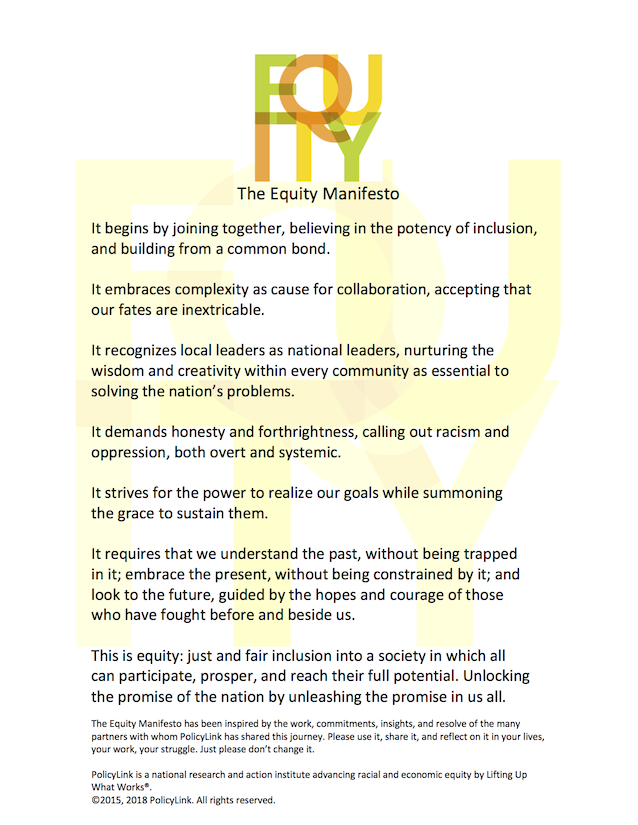 If you'd like to know more about operationalizing equity, transparency and forward momentum in your network, contact us.
We'd love to hear about your work.