So many organizations are committed to relying on traditional operational structures to expand networks. Think governing boards, committees, and operations staff. However, these aren't always the best fit as they typically lead to decreased involvement and engagement, and result in shrinking network size and impact.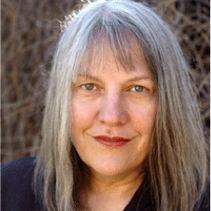 But, there's something we can do about it!
On November 2, June Holley is joining us to discuss how more and more, networks are experimenting with and co-creating innovative network governance and structures that are self-organizing, encouraging and supporting the formation of collaborative circles. Sign up for our webinar, Innovative Network Governance and Structures, as June offers checklists and strategy worksheets to help your network see how these new structures may work wonders for them.
And, you can say that June and Tracy are connecting these days around this topic, as she describes it in this webinar.
Join us on Thursday, Nov 2 for this dynamic conversation! REGISTER TODAY!

It's not too late to join Creating Space XIII
This year's Creating Space is being designed to foster an authentic, humble, and courageous space for racial justice activists, cross-sector leaders, and leadership development practitioners and funders to explore two questions: "who gets to lead?" and "what are we leading for?"  REGISTER TODAY!

Keep up with our webinar series!
If you haven't had a chance to attend our online webinars, don't worry. You can find the videos from each session online today! Check out some of our most recent learning circles below.
1-Tools for Network Mapping: How SNA maps can transform your work with Christine Capra & Tracy Kunkler
2-Leadership Tools for Sustaining A Network: The Technology Behind The Scenes
3-Leadership Development Webinar Series: Most Popular Webinars (Updated)