THE CONSENT BREAKTHROUGH
Experience the results of Consent-based Decision-making directly
as these game-changing practices become part of your culture.
How do we hold space in our network for inclusive decision-making, while making timely decisions?
How do we navigate the complexity of having so many different viewpoints around the table, as well as the historical inequities in decision-making power, while avoiding getting bogged down in debate, shadow power dynamics or endless discussions?
Using the Principle of Consent for decision-making helps networks navigate the sweet spot between equity, transparency and forward momentum.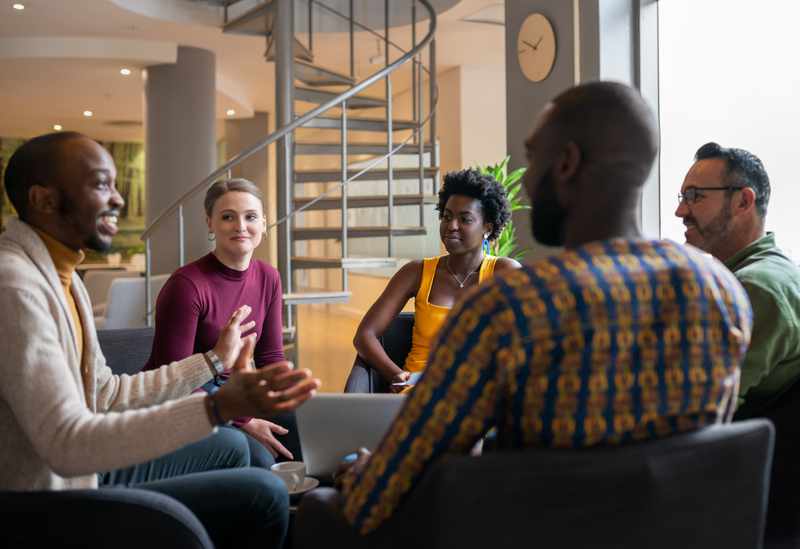 The Consent Breakthrough combines a lively and engaging workshop with real-time coaching.
This Breakthrough will deliver to your team(s) the skills, tools, and practices for full and equitable participation in decision-making. (If you'd like to learn more about creating a culture of consent in your network or organization, join us in our Introduction to Consent webinar).
By the end of the Consent Breakthrough participants will: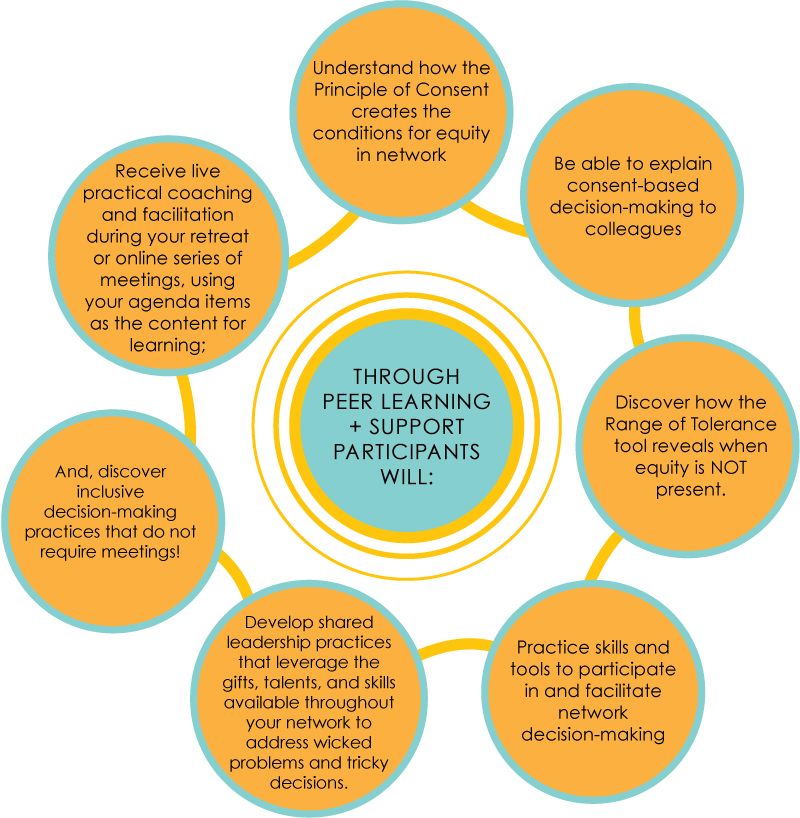 Details
Two day Workshop (4 hours each day)
Experiential-based learning that delivers network leaders skills, tools, and practices for full and equitable participation in decision-making. This workshop provides a common experience for both novice and experienced collaborative leaders in deepening their practice of consent.
"In-Real-Life" Practice and Coaching (IRL)
Provides support for network leaders in applying the skills, tools and practices introduced in the two-day workshop. IRL coaching will be co-designed with Circle Forward to better support the unique context and developmental stages of each network and network leader.  This includes your choice of contexts to apply the Decision-making Protocol to process design and to facilitate consent-based decision-making, with direct support from Circle Forward coach(es).
4th Tuesdays of the Month from 4pm-5pm Eastern Time
Online meet-up for former and current Breakthrough participants, people who have participated in the Intro to Consent webinar, and people who are facilitating or participating in groups whose basis for governance decisions is the principle of consent.  We unpack the challenges, share insights, and explore growing edges in transforming systems and cultures.  This is a peer-led group where we're all learners and teachers at different moments.
Contact us about upcoming Consent Breakthrough workshops