THE CONSENT BREAKTHROUGH
Experience the results of Consent-based Decision-making directly as these game-changing practices become part of your culture.
By the end of the Consent Breakthrough participants will: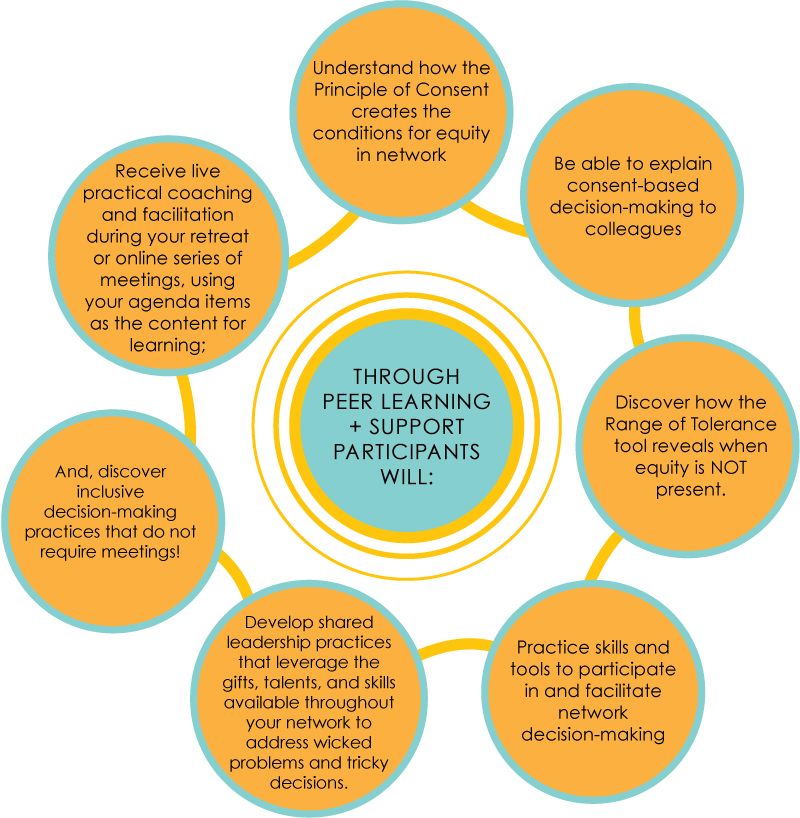 THREE online peer learning and coaching sessions
Up to NINE hours of live facilitation and coaching in your meetings
Delivering the skills, tools, and practices to operationalize equity in your collaborative network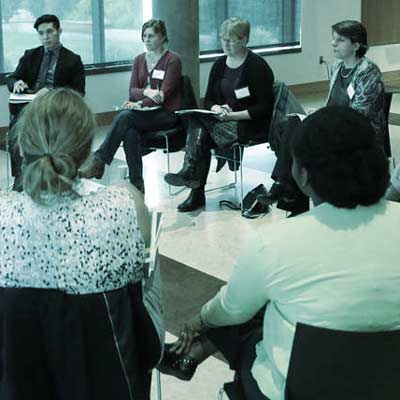 SCHEDULE 
First Session:  Cultivating a Culture of Consent
The Principle of Consent helps networks navigate the sweet spot between equity, transparency and forward momentum. Session 1 offers an overview of how using the Principle of Consent and the Range of Tolerance framework reveals blindspots, addresses power, and builds trust.
Second Session: Practices for Consent
Your team will learn and play with some of the basic tools and elements of decision-making by consent – to use both within meetings and without meetings.  Session 2 will get your team ready for the In Real Life sessions and coaching coming next.
'In Real Life' Sessions:
Here's where this Bootcamp is different from almost all other workshops.  We come into your meetings or retreat space, to model and coach the practices using your agenda items.  Everyone can experience the difference, and your team can practice consent facilitation with our support.
Final Session: Fine-tuning and Peer assist
At this point, your leaders are shifting their practices and operationalizing the values of equity, transparency and forward momentum with consent. Come back together as a peer group to ask questions, get support, and deepen your practice.
Contact us about upcoming Consent Breakthrough workshops